Plain Bearings
16 Plain Bearing Manufacturers in 2022
This section provides overview, applications, and principles of plain bearings. Also, please take a look at the list of 16 plain bearing manufacturers and their company rankings.
What is a Sliding Bearing?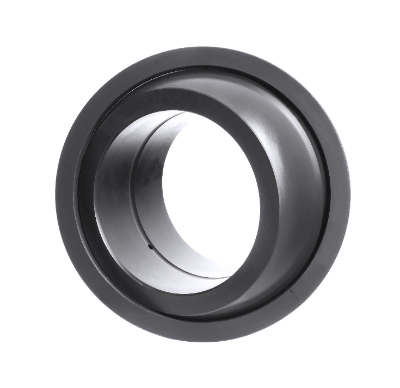 A sliding bearing is a bearing that directly supports the rotation of a shaft or the linear motion of moving parts by the sliding surfaces of the bearing.
Since the rotating shaft or moving parts are in direct contact with the sliding surfaces of the plain bearing, the frictional force is large and frictional heat is generated. For this reason, the contact surfaces are lubricated with oil, metal impregnated with lubricant on the bearing sliding surfaces, or resin material with high lubricating properties.
Sliding bearings that do not use lubricants are called dry bearings. Sliding bearings are inexpensive, easy to use, and flexible in terms of material and size, and they are used in different ways depending on the application and operating environment.
Applications of Sliding Bearings
Sliding bearings have the following characteristics:
Simple structure and shape
Compact in size
High speed performance (high speed rotation)
Not suitable for low speed performance (low speed rotation)
Relatively large allowable load
Quiet noise and low vibration
Long life time
List of 16 Plain Bearing Manufacturers
*Including some distributors, etc.
Sort by Features
Default

Company Size: largest first

Year Founded: oldest first

Year Founded: earliest first
Sort by Area
Canada

France

Japan

United Kingdom

United States of America
SENJU METAL INDUSTRY CO., LTD.


Bearing
Plain Bearing Manufacturer Ranking
*Including some distributors, etc.
Derivation Method
The ranking is calculated based on the click share within the plain bearing page as of January 2023. Click share is defined as the total number of clicks for all companies during the period divided by the number of clicks for each company.
Number of Employees
Saint-Gobain: 171,000
NTN: 23,383
THK: 13,073
Newly Established Company
New Way: 1994 (29 years ago)
THK: 1971 (52 years ago)
NIPPON BEARING CO., LTD.: 1959 (64 years ago)
Company with a History
Saint-Gobain: 1665 (358 years ago)
Morgan Advanced Materials: 1856 (167 years ago)
SKF: 1907 (116 years ago)
Related Products
Search from All Categories