This section provides an overview for lubricants as well as their applications and principles. Also, please take a look at the list of 7 lubricant manufacturers and their company rankings. Here are the top-ranked lubricant companies as of September, 2023: 1.Lubrication Engineers, 2.Allectra GmbH, 3.SKF.
What Is a Lubricant?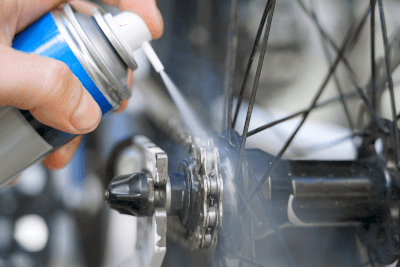 Lubricant is a substance used to reduce friction between parts. It is used to assist in sliding multiple parts, making movement smooth, preventing wear, and dissipating heat generated by friction.
It is also known as an anti-friction material. It also helps to prevent rust by applying an oil film to the surface.
Lubricants include liquids such as oil called lubricating oil, semi-solids such as grease, and solids such as graphite, molybdenum disulfide, and polytetrafluoroethylene (PTFE), which are used according to the application.
Applications of Lubricants
Lubricants are used almost everywhere that parts slide. For example, liquid lubricants are used in sliding parts of sewing machines, bicycles, power tools, and general machinery and are characterized by their high permeability and ability to penetrate between parts through narrow gaps. Others are used as cutting oils in machining operations.
Semi-solid lubricants are available in a compound form other than grease and are used for shutters and gears. Since they are not permeable, they are applied in advance during assembly.
Both liquid and semi-solid lubricants need to be replenished periodically. In contrast, solid lubricants form a solid oil film when they are applied and are highly durable. Therefore they are often used in places that are subject to high temperatures or where regular maintenance is difficult.
Principle of Lubrication
Lubrication for machine contact surfaces can be classified into "fluid lubrication" and "boundary lubrication. Fluid lubrication is ideal and good, while boundary lubrication reduces friction but may cause problems in terms of durability, so it is important to distinguish between the two.
Fluid lubrication is ideal because there is a sufficiently thick film of oil on the contact surfaces and the parts are not in direct contact with each other, creating an ideal lubrication condition with little wear. In this condition, when the machine shaft rotates, the rotation allows the lubricating oil to enter the gap, greatly reducing friction. This effect is called the "wedge effect.
Boundary lubrication is a lubrication condition in which there is no thick oil film and parts are in partial direct contact with each other. For example, this occurs when parts with rough surfaces (large irregularities) come into contact with each other. In the case of boundary lubrication, direct contact between parts may cause such unfavorable phenomena as "galling," which damages the contact surfaces, and "seizure," which causes welding due to frictional heat in the case of the same type of metal.
*Including some distributors, etc.
*Including some distributors, etc.