What is a gyro sensor?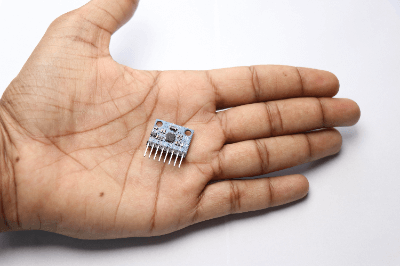 A gyro sensor is a device used to detect angular velocity.
Angular velocity is the amount of rotation of an object per unit time. In today's industry, where sophisticated and precise control is required for mechanical products, control must take into account minute rotations, and a gyro sensor is always necessary in such cases. Typical gyro-sensor measurement principles are the vibration type, which uses the Coriolis force, and the optical type, which uses the Sagnac effect of light.
Uses of Gyro Sensors
Gyro-sensors are used in a wide range of applications, including smartphones, digital cameras, gaming devices, space industry, aviation, and industrial robotics. Gyro-sensors have different characteristics depending on the product, such as heat and vibration resistance and size, so selection must take into account the accuracy of the control of the device in which the gyro-sensor will be used and the operating environment.
Examples of gyro-sensor applications are shown below.
Anti-shake function of smartphones and digital cameras
Walking control of biped robots
Measurement and control of aircraft position
Measurement of user movement and position in VR games
Principle of Gyro Sensors
This section describes the principle of operation of vibration-type and optical-type gyro-sensors, which are the main types of gyro-sensors.
1. Vibration gyro-sensors
Vibration gyro-sensors use the Coriolis force to measure angular velocity. The Coriolis force is the apparent force acting on a rotating object as it moves. Vibrating gyro sensors measure angular velocity by measuring the amplitude of an object's vibration under the Coriolis force that is generated when a moving object rotates due to vibration.
2. optical gyro sensor
Optical gyro-sensors use the Sagnac effect to measure angular velocity. The Sagnac effect is the principle that if the optical path through which light passes is in motion, the length of the optical path will increase. This phenomenon occurs because the speed of light is always constant. In optical gyro-sensors, the light path is lengthened by the rotation of the orbiting light itself, and the angular velocity is measured by measuring the phase difference caused by the lengthening.
Differences between Gyro Sensors and Accelerometers
One sensor that has similar characteristics to gyro sensors is the acceleration sensor. Here we will explain the difference between a gyro sensor and an accelerometer.
Gyro Sensors
Gyro sensors are used to detect angular velocity. They use the Coriolis force to measure the movement (rotation) and changes in orientation and posture of an object and output them as electrical signals. They are mainly used in car navigation systems and digital cameras with image stabilization, and are increasingly being used in smartphones and game consoles.
Acceleration Sensors
Acceleration sensors, on the other hand, as the name suggests, are sensors for detecting "acceleration. It uses inertial forces to measure changes in the speed at which an object is moving and outputs them as electrical signals. Acceleration sensors are used in a wide range of applications because information such as the state of vibration of an object and the magnitude of impact can also be obtained from acceleration.
Although both sensors target different physical quantities, they can be combined to detect the movement of objects in greater detail.
For example, car navigation systems are equipped with both a gyro sensor and an acceleration sensor. By using the gyro sensor to detect the direction of the car and the acceleration sensor to detect the distance traveled, the current location can be displayed with high accuracy even in places where signal reception is difficult, such as inside tunnels.
How to use the gyro sensor
Gyro-sensors are used to display and control the motion of rotating machinery.
Gyro-sensors are classified into several types depending on the detection method, with the most common type being the "vibration type. Angular velocity is detected from the difference in capacitance between the two electrodes. With the development of semiconductor technology, miniaturization and integration have been realized, and today it is one of the most important sensors in electronic devices and is incorporated in many devices.
Other types of sensors include "optical" and "mechanical," but since these are structurally difficult to miniaturize, they are often used in large transportation equipment such as airplanes and ships.
In addition, the range of angular velocity detection required for gyro-sensors differs depending on the application. For example, mobile devices such as smartphones require a range of 300 to 2000 dps (degrees per second, rotation angle per second), while automotive devices such as car navigation systems require a range of 100 to 500 dps. Therefore, when selecting a sensor, it is necessary to consider how much detection range is sufficient based on the usage conditions of the device.
*Including some distributors, etc.
*Including some distributors, etc.