This section provides an overview for environmental monitoring systems as well as their applications and principles. Also, please take a look at the list of 20 environmental monitoring system manufacturers and their company rankings. Here are the top-ranked environmental monitoring system companies as of March, 2023: 1.Instrumex., 2.Schneider Electric, 3.Vaisala.
What Is an Environmental Monitoring System?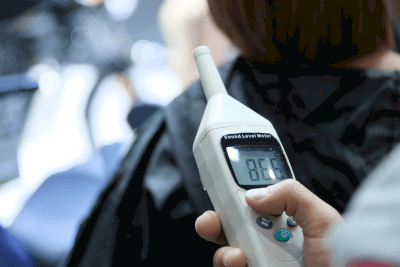 From the viewpoint of environmental protection, various laws, such as the Water Pollution Control Law and the Air Pollution Control Law, impose various regulations on factories and business establishments. To comply with these regulations, environmental monitoring systems measure humidity, temperature, wind velocity, noise, solar radiation, gases, alcohol, etc.
Typically, most environmental monitoring systems measure only one type of ecological parameter. Still, a multi-environmental monitoring system can measure temperature, humidity, wind velocity, noise, and other parameters in a single unit. These instruments are essential for maintaining the working environment in factories.
Uses of Environmental Monitoring Systems
Measuring instruments used for environmental monitoring include water pollution measurement and analysis systems, air pollution analysis and measurement equipment, noise and vibration measurement equipment, gas detectors, and other weather observation equipment.
Also included in the field of environmental measuring instruments are detector tubes that measure the concentration of gases in the air that affect the human body and checkers that measure the concentration of alcohol in the breath.
Other applications include:
Principle of Environmental Monitoring Systems
Environmental monitoring systems are a general term for equipment that measures humidity, temperature, wind velocity, noise, solar radiation, etc., in a work environment.
Gauss meters are also members of environmental monitoring systems, measuring rare earth magnets, electromagnetic coils, electromagnets, etc.
In the transportation business, alcohol checkers, which check alcohol concentration by blowing on the measuring device, are mandatory to prevent drunk driving.
Environmental monitoring systems are often carried outdoors, and the most common size is convenient for carrying, with a mass of about 500 g or less.
In recent years, multi-environmental monitoring systems have also emerged that can perform multiple measurements with a single unit, helping reduce the burden on the measurer.
They are waterproof and can take measurements outdoors regardless of weather conditions.
Some are equipped with various functions, such as 24-hour measurement and alarms that alert the user when the temperature or humidity reaches a specific value.
Especially in these days of extreme heat, heat stroke prevention products that alarm, when the temperature and humidity reach preset levels are helpful in nursing care facilities, schools, construction sites, and all other places.
*Including some distributors, etc.
*Including some distributors, etc.