This section provides an overview for rare earth magnets as well as their applications and principles. Also, please take a look at the list of 24 rare earth magnet manufacturers and their company rankings. Here are the top-ranked rare earth magnet companies as of June, 2023: 1.Shin-Etsu Chemical Co., Ltd., 2.Adams Magnetic Products Co., 3.Toshiba Materials Co., Ltd..
What Is a Rare Earth Magnet?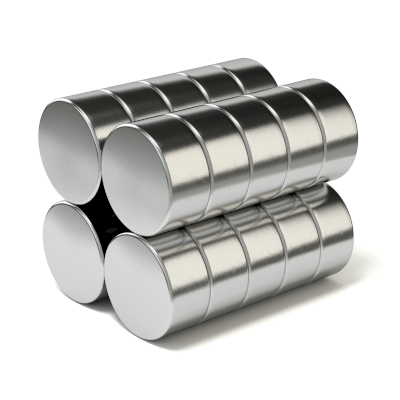 Rare earth magnets are permanent magnets composed mainly of rare earth elements.
There are several rare earth magnets, including neodymium magnets, samarium cobalt magnets, praseodymium magnets, and samarium magnets. Rare earth magnets are characterized by their far superior magnetic properties compared to ferrite magnets.
Applications of Rare Earth Magnets
Rare earth magnets are used in many fields because of their small size and large magnetic force. Specifically, they are used in small magnetic sensors, small relays, small speakers, motor magnets, rotor parts, and rotor magnets in watches. In particular, the miniaturization of motors and other power sources has led to the miniaturization of products that use motors (e.g., robot arms). The use of rare earth magnets is expected to further advance in fields where product miniaturization and higher performance are required.
Characteristics of Rare Earth Magnets
Rare earth magnets are characterized by their magnetic strength. Compared to ferrite magnets and alnico magnets, rare earth magnets have far superior magnetic properties. Their magnetic force is more than six times stronger than that of ferrite magnets. The characteristics of rare earth magnets vary depending on the type of rare earth element contained. Individual characteristics are described below:
Neodymium magnets have the strongest magnetic force among rare earth magnets. The main raw materials are neodymium and iron. Since neodymium raw materials are relatively abundant, the cost is comparatively low among rare earth magnets. It is a rust-prone material and is thus usually plated or coated.
Compared to neodymium magnets, the change (decrease) in magnetic force due to temperature is about 1/4 of that of neodymium magnets. It is suitable for maintaining stability at various temperatures (including high). Since it is a rust-resistant material, no plating or coating is required in normal use. It is a brittle material and care must be taken in its use and handling.
Praseodymium magnets are anisotropic rare earth magnets. It is characterized by high mechanical strength, with tensile strength more than three times that of neodymium magnets. There is no cracking or chipping. Machining is also relatively easy, and drilling and threading are possible.
*Including some distributors, etc.
*Including some distributors, etc.