This section provides an overview for motor drivers as well as their applications and principles. Also, please take a look at the list of 7 motor driver manufacturers and their company rankings.
What Is a Motor Driver?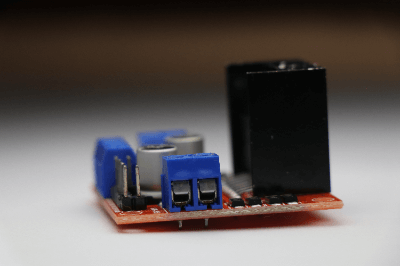 A motor driver is a device that controls the drive related to motor rotation. Combined with a computer such as a microcontroller, it controls the timing and speed of motor rotation by applying the appropriate voltage and current.
The motor driver IC, which is the heart of the motor driver, is very small, so it has the advantage of reducing the mounting area compared to building a separate motor control circuit by combining stand-alone components. In addition, some motor drivers are equipped with protection functions against overcurrent and overheating, enabling users to drive motors safely.
Applications of Motor Drivers
The appropriate motor driver is selected based on the type of motor. Typical motors include brushed DC motors, brushless motors, stepper motors, and linear motors.
DC motors are simple, inexpensive, and versatile motors used in a variety of applications, including home appliances such as washing machines. They are also used in linear motors where the magnetic poles are changed by changing the direction of the current. The Linear Shinkansen is a synchronous linear motor, which obtains propulsive force by changing the magnetic poles of the rails, and motor drivers are used to control this.
Principle of Motor Drivers
The principle of operation of a motor driver differs depending on the type of motor being controlled. Specifically, the configuration of the bridge circuit used for switching the energization differs.
For example, a DC motor driver controls the direction of rotation by switching the direction of the current flowing to the electromagnets. Such as in applying current in the opposite direction to a motor rotating at high speed brakes the rotation and thus reduces the speed of rotation.
In this case, a half-bridge circuit is constructed using multiple transistors. The direction of current flow is determined by the combination of transistors. In brushless motors and stepping motors, it is the half-bridge circuit that controls the current corresponding to the number of coils (number of phases) drawn from the motor.
For brushless motors, there are single-phase and three-phase circuits, and for stepping motors, there are two-phase and five-phase circuits. In addition, there is another method to control the rotation speed by combining PWM control, which modulates the width of the pulse voltage.
Other Information on Motor Drivers
Brushless Motors and Stepping Motors
The motor driver market can be broadly divided into the aforementioned DC motors (with brushes), brushless motors, and stepping motors. Brush DC motors are easy to handle because they can be easily driven by applying voltage, but they are cost-prohibitive in a market where many different types of motors are available.
Brushless motors are used in PC cooling fans and other applications that require high reliability with relatively efficient operation. Stepping motors, as the name suggests, are characterized by their ability to provide sophisticated control of motor rotation, and are used in industrial applications such as high-precision actuator control for factory automation, and in consumer devices such as printers.
In the automotive market, as typified by the recent shift to EVs, highly efficient operation of motors using motor drivers is indispensable because motors must be able to handle a wide range of motor control, from high torque at low speeds to high speeds, and the life of the battery until discharge directly affects the driving distance. To achieve this, PWM control of the motor driver using a microcontroller is an essential technology along with inverter control technology for high power output for in-vehicle use.
Although motor drivers are a technical field in which even beginners can make their own motor drivers using single components, full-scale control requires an understanding of the principles of motor operation, control algorithms using a microcontroller, and software support.
Therefore, some of the latest motor drivers are supported by dedicated application software to make it easy for users to use them.
*Including some distributors, etc.
*Including some distributors, etc.