This section provides an overview for neon lamps as well as their applications and principles. Also, please take a look at the list of 6 neon lamp manufacturers and their company rankings. Here are the top-ranked neon lamp companies as of June, 2023: 1.Canal Components, 2.Switronic, 3.Everel.
What Is a Neon Lamp?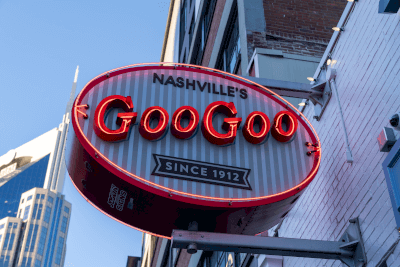 A neon lamp is a lighting device that emits orange-red light when neon gas is enclosed in a glass tube, and a glow discharge occurs inside the glass tube.
Two electrodes are attached to the glass tube, and glow discharge is generated by externally controlled voltage.
In recent years, LEDs have become the mainstream lighting device, but neon lamps are also used in the same way.
Neon lamps have the advantages of low power consumption, long life, no heat generation, and high shock resistance.
Uses of Neon Lamps
Neon lamps are used for various effects and lighting.
The glass tube itself can be bent and stretched and can be used to express text.
Because of their low power consumption and long life, they are sometimes used for long periods of time as all-night lights or pilot lamps.
Neon lamps were one of the most popular lighting devices until the advent of LEDs, and they are still used in the situations described above.
Principle of Neon Lamps
When a glass tube is filled with gas, and an electrical discharge occurs inside, the gas enters an unstable state (excited state) and produces various types of luminescence, depending on the type of gas.
Neon lamps are one type of lamp. When neon gas is enclosed in a glass tube, and a glow discharge occurs, the lamp emits an orange-red light.
Two electrodes are attached to the glass tube, and voltage can be applied externally.
Neon gas is also enclosed at a low pressure of 10~15 mmHg. When voltage is gradually applied to the electrodes, dielectric breakdown occurs between them, and a discharge occurs.
The discharge phenomenon occurring at relatively low pressure (60~100 volts) is called glow discharge.
A current of about 0.1~10 mA continuously flows between the electrodes.
Electrons generated during the discharge collide with the neon gas between the electrodes, which excites the neon gas.
Some of the gas is ionized, generating additional electrons. When repeated, an electron avalanche causes a steady current to flow between the electrodes.
The excited neon gas then attempts to stabilize and emits light as energy to the outside. The light corresponding to this energy is observed as orange-red.
If the voltage between the electrodes is further increased, an arc discharge occurs, and the neon gas becomes more unstable. In this case, the observed light changes to blue-white.
*Including some distributors, etc.
*Including some distributors, etc.