This section provides overview, applications, and principles of rotary switches. Also, please take a look at the list of 45 rotary switch manufacturers and their company rankings.
What Is a Rotary Switch?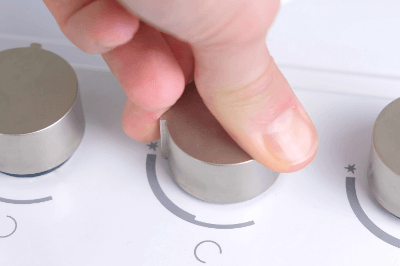 A rotary switch, as its name suggests, is a component that switches by rotating.
Familiar examples include the volume control on an audio component and the knob on a microwave oven.
Most rotary switches are used to switch between several circuits, but there are also cases where they simply switch only on or off. There are also rotary switches for analog and digital applications.
Recently, ultra-compact rotary switches have been developed as the miniaturization of audio equipment and other devices have progressed.
Uses of Rotary Switches
Rotary switches are used to adjust the volume of audio components and to turn on and off microwave ovens, electric fans, and other home appliances.
Most of the volume controls for measuring machines, communication equipment, medical equipment, etc., are rotary switches.
Recently, some products have been switched by only on and off rotary switches to create a "retro" feel, such as stylish pendant lights.
You can also use rotary switches in electrical engineering to create circuits that turn on LEDs.
Principle of Rotary Switches
A rotary switch has a number of terminals (contacts) around the bottom board for a single operating axis.
By rotating the operating axis (a knob), the user selects the terminal to be connected to the circuit, thereby switching the circuit.
A single rotary switch usually has about 12 terminals and is usually set up for one to four circuits.
There are two types of rotary switches: non-shorting type and shorting type.
In the non-shorting type, adjacent terminals are completely independent of each other. The moment the terminals are switched by rotation, the circuit is disconnected once, and the switching is done terminal-by-terminal.
On the other hand, the non-shorting type has a structure in which two adjacent terminals are connected when switching terminals, and switching can be performed without breaking the circuit.
If you choose the wrong type for your purpose of use, the circuit may break down. Therefore you must be careful about which type to use.
How to Use a Rotary Switch and How It Works
Rotary switches are used to turn on/off or switch circuits by rotating the actuator. Rotary switches are often used to set up digital circuits.
Once a setting is made, it is often left as it is, and the number of times the switch is toggled is often less than with other switches.
Among rotary switches, there are various types with flat or shaft-shaped actuators. Depending on the shape, some can be operated with a finger for switching, while others require a screwdriver or a similar tool.
Within the rotary category, there are two types of contact methods. Due to the structure that switches circuits by rotation, care must be taken when selecting and using parts. The difference between the shorting type and the non-shorting type depends on the difference in how the circuit operates while the switch is being manipulated. 
Shorting is when a movable contact moves between two contacts in such a way that the two contacts are shorted together. This causes a momentary electrical connection between the contacts. In contrast, non-short-circuiting is a type of contact that opens without connecting to either of the two contacts when the movable contact moves. When switching between contacts, this switch is momentarily electrically disconnected from either contact.
A shorting switch, also called a make-before-break, indicates that the contacts are connected before they separate. A non-shorting switch is also called a break-before-make, meaning that the contacts leave before they are connected.
About Thumb Rotary Switches
Among rotary switches, there is a type of switch called a thumb rotary switch, which has a disc-shaped part with numbers written on it for easy visual confirmation as a switch indicator.
A typical thumb-rotary switch consists of parts such as a case, pushbutton, slide, rotor, printed circuit board, and mounting plate and is used in the same way as a rotary switch.
*Including some distributors, etc.
*Including some distributors, etc.