This section provides an overview for pilot pins as well as their applications and principles. Also, please take a look at the list of 16 pilot pin manufacturers and their company rankings. Here are the top-ranked pilot pin companies as of December, 2023: 1.Holemaker Technology, 2.JEI Drilling & Cutting Solutions, 3.ParkerSteel Limited.
What Is a Pilot Pin?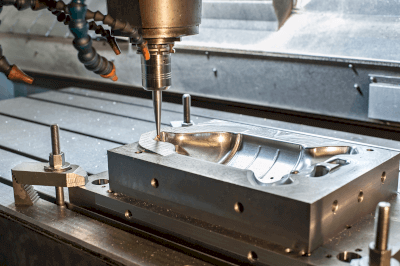 A pilot pin is a component that positions an object precisely for machining or assembly of manufacturing equipment.
Typical examples of pilot pins are as follows:
Mold alignment during processing using molds, such as injection molding machines
Positioning of workpieces in conveyance of workpieces to processing machines, such as the stopping position of workpieces, etc.
In most cases, a pilot pin is inserted into holes with high dimensional accuracy, and the mating parts are inserted toward the pins.
Uses of Pilot Pins
Positioning pins are indispensable for today's industrial products and are used in a wide variety of products, from large products to precision equipment.
Positioning pins are classified into two types: parallel pins, which are used for rough positioning and easy removal, and knock pins, which are used for accurate positioning and repeated application to a workpiece. 
Features 
Parallel pins are not suitable for repeated use because there is no hardness specification.
Dowel pins are suitable for repeated use because their hardness is specified (dowel pins for dies and molds).
Uses 
Parallel pins are used under the condition that they are applied and not moved.
Dowel pins have a hard surface and are used under conditions of repeated use.
Principle of Pilot Pins
A knock pin is a knock, or a hammer pin, and a dowel pin is generally referred to as a knock pin.
Dowel pins are used for centering and positioning of equipment.
They are also called knock pins because a positive tolerance is applied to the shaft diameter and they cannot be inserted into a hole unless they are hammered in.
Parallel pins, on the other hand, have positive and negative tolerances and are not hardened (although tapped pins are hardened), so their hardness is affected by the material properties of the pin. Therefore, they are suitable only for rough or static positioning, but they can be easily attached and detached, making them much easier to work with than knock pins.
When using pilot pins, it is necessary to consider the purpose of use, performance, and other factors, and use the appropriate pins accordingly.
*Including some distributors, etc.
*Including some distributors, etc.