This section provides an overview for jig grinding as well as their applications and principles. Also, please take a look at the list of 29 jig grinding manufacturers and their company rankings.
What Is a Jig Grinding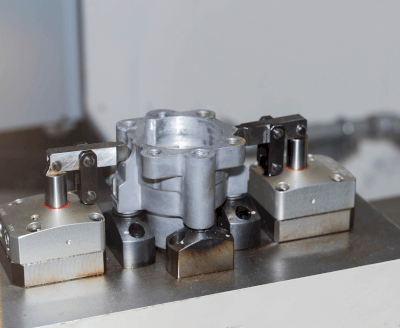 A jig grinding tool is a tool that is used for cutting, drilling, and other machining operations.
For example, they are used to hold the workpiece firmly during machining or to guide the cutting position when cutting.
The purpose of jig grinding is to improve the quality of processing, to enable anyone to perform the same processing, i.e., to reduce variation in quality, and to enhance productivity by increasing the efficiency of processing operations.
Uses of Jig Grinding
For example, vices are used to hold workpieces during cutting and drilling.
Also, when cutting sponge or plastic workpieces into any shape, they reduce variation by moving the cutter along the jig grinding tool (guide) that matches the shape of the workpiece and allows anyone to process the workpiece easily and quickly.
With the increasing machining automation, more and more jig grinding machines, such as industrial robots that load and unload workpieces into and out of the machine, are being used.
Principle of Jig Grinding
There are many variations of jig grinding.
They range from high-end jig grinding tools that cost hundreds of thousands of yen to jigs that can be purchased for as little as 100 yen, such as a jig used to cut the tape to a certain length.
Even the same jig grinding tools for holding an object can be used not only to hold it in place but also to position it and quickly fix it in place with a single touch.
Recently, an increasing number of robot-based jig grinding systems have been incorporating various functions to improve productivity, such as using a vision camera to check the shape of the workpiece, inputting the necessary machining operations, and visually inspecting the parts after machining. The robot can also carry heavy workpieces that would be difficult for a person to carry and can do so many times. Robots are being developed with force sensors that correspond to the human sense of touch, vision cameras (3D vision cameras) that correspond to the human sense of sight, and artificial intelligence that corresponds to the human brain. This enables them to perform repetitive tasks that humans have performed with a high degree of reproducibility.
*Including some distributors, etc.
*Including some distributors, etc.