This section provides an overview for image inspection software as well as their applications and principles. Also, please take a look at the list of 9 image inspection software manufacturers and their company rankings.
What Is Image Inspection Software?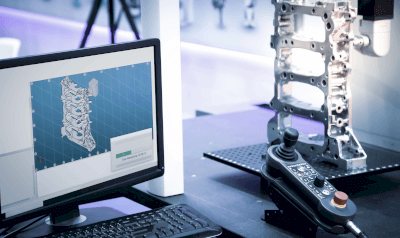 Visual checks usually perform visual inspections of products and materials by workers.
Compared to normal products and components, visual inspection checks for differences in shape and color, scratches and dents, and foreign matter.
In addition to skill and experience, sustained concentration is essential for this work. Lack of attention can lead to oversights, which can lead to defective products being shipped, which can lead to complaints from users.
To avoid such a situation, Image inspection software uses image recognition and comparison technology to store everyday products and components in computer memory and use them as a reference to automatically check the inspected items and sort them into good and defective ones.
Uses of Image Inspection Software
Image inspection software is used in a wide variety of applications.
It is used to check for scratches and stains on the surface of metal, wood grain, and resin products, as well as the external shape and stains of food products and foreign objects.
It is also used to check for misalignments, chips, or stains in the printing of products.
Image inspection software is also available to check for chipped contact lenses, scratches on the surface of CDs/DVDs, the state of mounting of parts on printed circuit boards, soldering defects, and the presence of foreign matter or scratches on semiconductors.
Principle of Image Inspection Software
The basic structure of Image inspection software is as follows
A camera is used to capture images of good products to be compared. Features are extracted from the captured image data and stored on a computer.
Next, the image data of the inspected object is captured, and the features are extracted similarly. The similarity between the two data sets determines whether the product is good or defective.
In addition to the basic image inspection software described above, recently released systems can make more accurate judgments by incorporating AI functions.
In this case, however, many images of good products are captured, and the features of the images are extracted from them. This incorporates into the system as reference image data for testing.
The system then judges good or bad on several tested items. The system learns whether the judgment results are valid, the feature extraction data is modified, and the test is repeated several times to increase the detection rate of defective products.
*Including some distributors, etc.
*Including some distributors, etc.