This section provides an overview for transfer pipettes as well as their applications and principles. Also, please take a look at the list of 11 transfer pipette manufacturers and their company rankings. Here are the top-ranked transfer pipette companies as of November, 2023: 1.Chemplex Industries, Inc..
What Is a Transfer Pipette?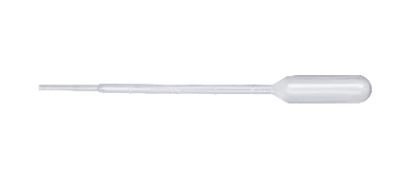 Transfer Pipette is a tool used to transfer liquids.
It is a disposable, one-piece product made primarily of polyethylene, and is also called a polyethylene syringe. The air is expelled by pressing the valve (the inflated part), the tip is dipped into the liquid, and then the valve is returned to create negative pressure inside the dropper, which sucks up the liquid.
After aspirating, the valve can be pushed to dispense a fixed volume (i.e., the volume of the valve) by pushing the valve to expel the liquid inside.
Uses of Transfer Pipettes
Transfer Pipettes are used in a wide variety of fields, including research and development, medicine, nursing care, hygiene, production, construction, agriculture, and the food and beverage industry, because they are disposable tools that can be used to measure or transfer liquids easily.
Weighing and dispensing clinical specimens (blood, serum, urine, etc.)
Transferring lubricants and paints at work sites
Weighing pesticides and liquid fertilizers
Dispensing small volumes of reagents
Bacteria counting, tissue cell culture, clinical research, microbiology
Tissue cell culture, clinical research, microbiological experiments
Small portioning and refilling of liquid products and test samples
Filling work during experiments and production
Principle of Transfer Pipettes
The valve of the Transfer Pipette is dipped into the liquid in the tube or bottle by pressing it with a finger, and then the liquid is sucked up when the finger is released. The liquid can be dispensed by pressing again, and this series of operations is used for transferring and measuring.
Metering is dependent on the volume of liquid discharged when the valve is pressed (the same as the volume aspirated). The valve is designed so that it can be dispensed and aspirated with a certain degree of reproducibility when naturally pressed, and the volume that can be aspirated after the valve is pressed once is the aspirated volume.
How to Select a Transfer Pipette
1. Aspiration Volume
When selecting a product, the aspiration volume should be taken into consideration depending on the work to be performed. Because of the finger-press design, the maximum aspiration volume is 3 mL. The minimum is about 20 μL. 
2. Dimensions and Shape
Depending on the work to be performed (especially the point of insertion), the length and thickness of the stem, and whether it has a tapered tip or not, should be selected. The length can vary from 51mm to 239mm.
After aspirating, a small amount of the aspirated sample can be dropped onto the valve by lightly pressing the valve, and the amount of a drop that falls is mainly determined by the tip shape (thinness). In this respect, it is preferable to select a suitable product in consideration of the work to be performed. 
3.Sterilization
After sterilization by gamma or gas (EOG), individually packaged products can be used in experiments that require aseptic manipulation, since the risk of bacterial contamination is eliminated.
Other Information on Transfer Pipettes
1. Material
Low-density polyethylene used as raw material is non-toxic with few leached components. The material is resistant to cell and protein adsorption and loss. The low affinity surface prevents loss of cells and valuable proteins through binding.
Thermoplasticity and heat sealing of the pipette tip allows for direct freezing and storage. 
2. Shape
The long, flexible stem portion is soft and bends well, allowing the pipette to be inserted into thin, small-volume tubing and used to aspirate liquids.
3. Precautions for Use
Since most products are made of polyethylene, precautions are listed below in this regard.
Limited Chemical Resistance
The product is resistant to alkali, hydrochloric acid, sulfurous acid, and hypochlorous acid, but weak against strong oxidizing acids such as nitric acid and chromic acid. Generally weak against organic solvents, but can handle isopropyl alcohol.
Low Heat Resistance
The product can withstand temperatures of up to 70-90°C. Cannot be autoclaved, and must be sterilized with gamma rays or EOG gas.
Not Resistant to Very Low Temperatures
The low-temperature resistance of low-density polyethylene is limited to -60°C. Even if aspirated samples are sealed and stored frozen, ultra-low temperatures (such as -80°C) should be avoided. Liquid nitrogen freezing should also be avoided.
*Including some distributors, etc.
*Including some distributors, etc.