This section provides an overview for dip rotary switches as well as their applications and principles. Also, please take a look at the list of 9 dip rotary switch manufacturers and their company rankings.
What Is a DIP Rotary Switch?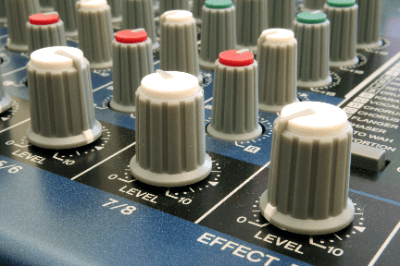 DIP rotary switches are a type of DIP switch.
DIP switches include push switches, slide switches, and rotary switches, and among these, dip switches using rotary type switches are called DIP rotary switches.
The term "DIP switch" originated from the fact that many ICs were originally packaged in dual in-line packages (DIP: dip), and the same shape was first used in the production of DIP switches.
Uses of DIP Rotary Switches
DIP rotary switches are used by mounting them on printed circuit boards.
Once the ON/OFF switch or, in the case of a rotary switch, its setting position is set, the setting state is retained thereafter. By utilizing this property, the state of the system or board can be reflected in the setting state of the switch, making it possible to identify them.
In the case of DIP rotary switches, a single switch can generally represent a number from 0 to F(15). Furthermore, if two of these switches are used, 256 different numerical values from 0 to FF (255) can be expressed, making it possible to identify 256 different systems or boards.
Principle of DIP Rotary Switches
In the case of DIP switches, which consist of multiple slide switches, it is possible to identify the status of a system or board by setting ON/OFF for each switch. Generally, a single package often contains 2, 4, or 8 switches, respectively.
With 2 switches, 2 bits of information can be expressed, so that numerical values from 0 to 3 can be expressed; with 4 switches, numerical values from 0 to 15 can be expressed; and with 8 switches, numerical values from 0 to 255 can be expressed.
The above is the basic concept of DIP switches, but in the case of DIP rotary switches, due to their shape, they can be called switches. Simply rotating the knob and stopping it at a certain position is enough to set multiple switch positions at the same time. In this sense, they are more convenient to handle than slide-switch type DIP switches.
In general, the setting information of such DIP switches is read by a system controller such as a microcontroller, which holds the switch setting information internally and controls the system according to the setting information.
It can also be said that such DIP switches are so-called non-volatile in nature, meaning that their state does not change once they are set. In fact, such DIP switches can be replaced by electronic devices with nonvolatile characteristics. This is called NVRAM (None volatile memory).
In the past, dip switches were widely used because NVRAM was expensive, but now that NVRAM has become cheaper, it is being replaced with this device.
How to Use DIP Rotary Switches
DIP rotary switches are one of the DIP switches with a unique operating method. As the name implies, rotating a DIP rotary switch turns it on and off and switches circuits. DIP rotary switches are often used to set up digital circuits. Once a setting is made, it is often left as it is, and the number of times the switch is toggled is often less than that of other switches.
Among DIP rotary switches, there are various types with flat or shaft-shaped actuators. Depending on the shape, some can be operated with a finger for switching, while others require a screwdriver or similar tool.
Rotary types have two types of contact methods, shorting type and non-shorting type, due to the structure that switches circuits by rotation, so care must be taken when selecting and using parts. The difference between the shorting type and the non-shorting type depends on the difference in how the circuit operates while the switch is switching.
Shorting is when a movable contact moves between two contacts in such a way that the two contacts are shorted together. This causes a momentary electrical connection between the contacts. In contrast, non-short-circuiting is a type of contact that opens without connecting to either of the two contacts when the movable contact moves. When switching between contacts, this switch is momentarily electrically disconnected from either contact.
A shorting switch, also called a make-before-break, indicates that the contacts are connected before they separate. A non-shorting switch is also called a break-before-make, meaning that the contacts leave before they are connected.
About Thumb Rotary Switches
Among rotary switches, there is a type of switch called a thumb rotary switch, which has a disc-shaped part with numbers written on it as a switch indicator for easy visual confirmation.
A typical thumb-rotary switch consists of parts such as a case, pushbutton, slide, rotor, printed circuit board, and mounting plate, and is used in the same way as a rotary switch.
*Including some distributors, etc.
*Including some distributors, etc.