This section provides an overview for single board computers as well as their applications and principles. Also, please take a look at the list of 11 single board computer manufacturers and their company rankings.
What Is a Single Board Computer?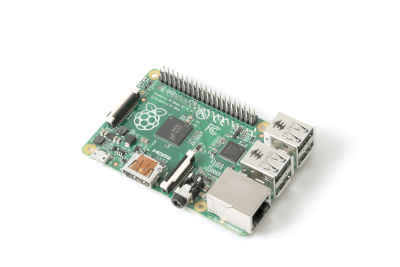 A single board computer is a bare printed circuit board on which are mounted the parts that form the computer, such as CPU, memory, storage, and I/O IFs. It mainly refers to a single board computer.
The most famous single board computer is probably the Raspberry Pi, developed by the Raspberry Pi Foundation in the UK for educational use in computer science.
Although single board computer is inferior in performance to the PCs we normally use, they are used in all kinds of products because they are inexpensive to purchase.
Uses of Single Board Computers
A typical single board computer, the Raspberry Pi, is used as a simple surveillance camera, for example.
Since an OS such as Linux can be installed on the single board computers, it is possible to create applications in Python or C and run them.
By connecting the board to the camera and developing an application to process the images captured by the camera, it can function as a simple surveillance camera.
As described above, the inexpensiveness of the Uses of single board computers, its ability to be connected to external devices (for various objects in addition to cameras), and its ability to run all kinds of applications through programming make it in high demand, and it is used in all kinds of products.
Features of Single Board Computers
The most important feature of single board computers is they are inexpensive and can be used for all kinds of applications. Since circuits are configured on a single substrate with a minimum of necessary functions, there is no waste and the price can be kept low.
In recent years, the performance of CPUs and memory in single board computers has been improving, enabling more complex processing than in the past.
Amid these changes, "edge computing" has been attracting attention. Edge computing refers to distributed information processing in which data from sensors attached to production equipment, for example, is not collected in a cloud or other high-level system before processing, but is processed and cleansed on the sensor side before sending only the necessary information to the higher-level system.
In a world where IoT and other data overflows, centralized information processing that collects all data in a superordinate system will eventually fail. Distributed processing that processes data before sending it to a higher-level system will become more important, and methods using single board computers are attracting attention as a means of achieving this.
*Including some distributors, etc.
*Including some distributors, etc.