This section provides an overview for grip work gloves as well as their applications and principles. Also, please take a look at the list of 72 grip work glove manufacturers and their company rankings. Here are the top-ranked grip work glove companies as of December, 2023: 1.Youngstown Glove Company.
What Are Grip Work Gloves?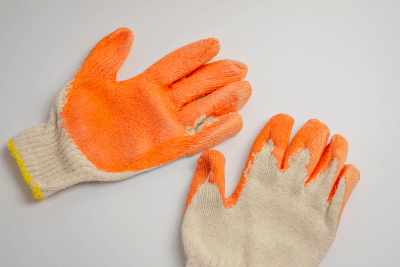 Grip work gloves are gloves with a non-slip rubber surface on the palm side to make it easier to grip and carry objects.
The back of the hand has nylon or polyester mesh fibers that allow air to escape, so the glove is highly breathable and does not get swollen even after long hours of work. The palm side is coated with natural rubber, polyurethane, nitrile, or vinyl chloride.
Uses of Grip Work Gloves
Grip work gloves are used in fields such as civil engineering, construction, transportation, agriculture, gardening, machine maintenance, automotive, metal parts processing, assembly painting, precision assembly, inspection, packing, and warehouse work, where a firm grip is required over a long period of time.
Examples of use are as follows:
Indoor construction work
Gardening, DIY, carrying loads, etc.
Hard load work such as transporting lumber
Hard work with oil, such as assembling machine parts
Dismantling and assembling wood decks, pruning trees in the garden, cleaning, pulling weeds, etc.
Bicycle and motorcycle maintenance
Work in the mountain forest
Loading firewood
Rasping and drilling work on metal
Scaffolding assembly and disassembly when painting
Features of Grip Work Gloves
The coating materials used for grip work gloves include natural rubber, nitrile, vinyl chloride, and polyurethane. The choice depends on the intended use.
Gloves made of nylon material coated with natural rubber on the palm side are soft and do not harden even at low temperatures.
They are thin, fit well, and are easy to work with, making them suitable for detailed work. Durability and strong grip are advantages, but low oil and solvent resistance are its disadvantages.
Gloves coated with nitrile, which has excellent oil and abrasion resistance, are resistant to oil, punctures, and scratching, are thin, and have excellent gripping power.
They can be used for detailed work, automobile maintenance, and other tasks that use oil, but they become hard at low temperatures.
Gloves coated with PVC are resistant to oil and detergents, abrasion resistant, durable, and fit well.
They have the advantage of being inexpensive and having a low odor, but they are sensitive to heat.
Polyurethane has excellent resistance to oil, acid, and alkali. It is thin, fits well, and is suitable for detailed work.
Polyurethane coated gloves with polyester fibers on the back of the hand are dust-resistant, making them suitable for clean work such as precision machine assembly.
They are also suitable for clean work such as assembly of precision machinery.
*Including some distributors, etc.
*Including some distributors, etc.