This section provides an overview for jumper cables as well as their applications and principles. Also, please take a look at the list of 34 jumper cable manufacturers and their company rankings. Here are the top-ranked jumper cable companies as of December, 2023: 1.E-Z Hook, A Div. of Tektest, Inc., 2.Galaxy, 3.PHILATRON Wire & Cable.
What Is a Jumper Cable?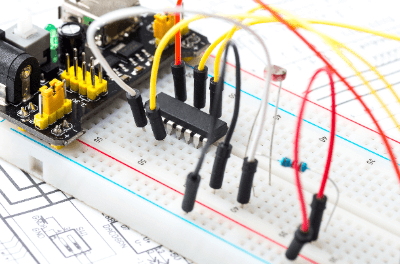 A jumper cable is used to short-circuit between two points in electronic circuits and control panels.
They are used in printed circuit boards, control panels, and breadboards for experiments. They are often used in circuit design evaluations because they can be shorted or opened between two points with a simple operation. A jumper cable is also used to switch between multiple circuits easily.
Uses of Jumper Cables
Jumper cables are used in electrical circuits. Specific uses are as follows:
Confirming the operation of electrical circuits in case of failure
For evaluating the operation of printed circuit boards and control panels
For experiments using breadboards
For setting up operations in printed circuit boards
Mainly used for non-routine configuration changes of electrical circuits. Using jumper cables in the wrong places can short-circuit the power supply circuit and is very dangerous. When using jumper cables, check the circuit diagram and instruction manual thoroughly before attaching them to the necessary locations.
Principle of Jumper Cables
In most cases, vinyl-insulated wires are used for jumper cables. Vinyl-insulated wires are copper wires insulated and coated with vinyl. The core wire can be either stranded or single-core, depending on the application.
A clip or terminal is attached to the end of the wire. Specifically, there are minnow clips, round terminals, sockets for breadboards, and so on. Depending on the application, there may be different types of terminals at both ends.
The length of jumper cables also depends on the application. However, most products are less than 1 m in length because they are used when you want to make a non-routine short circuit at hand.
Types of Jumper Cables
Jumper cables come in a variety of terminal types. A jumper cable with terminals or clips on both ends is also called a "jumper wire." There are many types of jumper wire terminals, and the following are examples of typical terminals.
1. Male Pin Terminals
They are jumper cables with pin on the end. They can be easily inserted into a breadboard or female socket, and do not interfere with other wires even if they are inserted next to each other.
2. Female Pin Terminal
The pin plugs in and the sockets overlap each other perfectly. This terminal is used for microcontroller boards with pin terminals such as RaspberryPi. 
3. Minomushi Clip Terminal
They are jumper cables with a metal clip on the end. Jumper wires can be easily connected and disconnected by inserting them between the clips. Jumper wires of different thicknesses can be connected.
For a single jumper wire, there are various types, such as "male" and "female" ends, or "female" ends at both ends. In some cases, such as on a breadboard, a U-shaped jumper wire is used when the two points are equally spaced.
Other Information on Jumper Cables
1. Color of Jumper Cables
Jumper cables with 2 or 4 cores are often used, especially in telephone terminal boards.
For 2-core, there is red-white, blue-white, yellow-white, orange-white, etc.
In 4-core, there is blue-white-yellow-gray and red-white-black-green, etc.
Although there is a color order commonly used, it is not defined as a standard. They are used for ease of understanding from the maintenance point of view. 
2. Setting Circuit Constants Using a Breadboard
A breadboard and jumper cables may be used to determine the optimum constants for an electronic circuit. It is used when assembling a designed circuit on a breadboard and verifying its operation.
A breadboard is a board with evenly spaced holes for inserting electronic elements. The purpose of breadboards is to build up a circuit and conduct experiments by using these holes to insert components.
Suppose we want to check whether a certain resistor on the circuit is best suited for a constant of 0, 1, 2, or 3 KΩ. First, all three resistors are placed in series with 1 KΩ to check their operation. Then, by connecting jumper cables to each resistor in turn, the operation is checked as 0, 1, and 2 KΩ. By the above, four different experimental results can be easily obtained.
*Including some distributors, etc.
*Including some distributors, etc.