This section provides an overview for flexible tubing as well as their applications and principles. Also, please take a look at the list of 14 flexible tubing manufacturers and their company rankings. Here are the top-ranked flexible tubing companies as of November, 2023: 1.Freelin-Wade Co..
What Is a Flexible Tubing?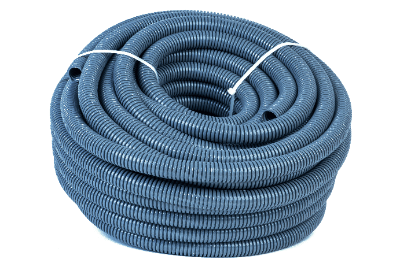 A flexible tubing is a pipe that can be bent freely and connected to equipment. It is a type of steel pipe used for gas piping.
In addition to flexible tubing, reinforced gas hoses, soft cords, and gas cords are other typical types of steel pipes used in gas piping. Different combinations are used for different gas appliances: Flexible tubing is used with instantaneous water heaters, gas water heaters, and built-in stoves; reinforced gas hoses are used with gas water heaters, gas heat pumps, and instantaneous water heaters; soft cords are used with gas rice cookers and table stoves; and gas cords are used with gas rice cookers, clothes dryers, and gas fan heaters. The soft cord can be used with gas rice cookers and tabletop stoves.
Uses of Flexible Tubing
Used to connect gas appliances such as instantaneous water heaters, gas water heaters, and built-in stoves to gas taps. flexible tubings are classified according to the type of gas, with metal flexible tubings being the standard for city gas and metal flexible hoses being the standard for propane gas.
As of May 1, 1997, the rubber pipe inlet structure of instantaneous hot water heaters, bath tubs, and stoves has been discontinued, and instantaneous hot water heaters and bath tubs now use screw connections, while stoves use screw connections or quick joints, so flexible tubing is used.
Principles of Flexible Tubing
The tube can be bent freely, which allows for flexibility and resilience in connection with equipment.
Tubes are made of copper or SUS304 stainless steel, and the presence or absence of an outer cover affects corrosion resistance.
Since the entire joint is made of one piece, it has superior water sealing properties compared to metal joints.
Those made of rubber can accommodate large displacement even with short face-to face dimensions, and can also cope with displacement caused by repeated earthquakes, etc. Excellent electrical insulation properties absorb noise and vibration generated by equipment. Lighter weight and easier handling than metal joints. The material of the inner rubber surface can be selected according to the intended use. By attaching a reinforcing cloth or ring, a structure with excellent durability can be achieved. This protects piping from expansion and contraction due to temperature changes. The body is covered with a special synthetic rubber with excellent weather resistance, so it can withstand long-term use.
The main body is reinforced with tough steel wires and synthetic fibers for excellent pressure resistance performance.
The internal arch structure contributes to absorbing unequal settlement caused by piping connections between buildings. The short face-to face dimensions allow for a high degree of freedom in design.
*Including some distributors, etc.
*Including some distributors, etc.