This section provides an overview for oxygen generators as well as their applications and principles. Also, please take a look at the list of 11 oxygen generator manufacturers and their company rankings. Here are the top-ranked oxygen generator companies as of June, 2023: 1.Atlas Copco UK Holdings Ltd.
What Is an Oxygen Generator?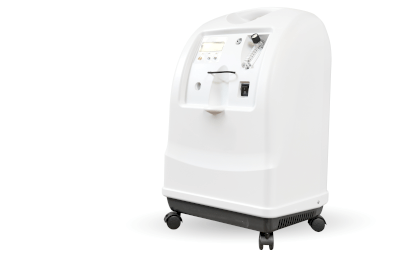 An oxygen generator is a device that uses an adsorbent to extract high-purity oxygen gas from the air.
Porous materials such as molecular sieve (crystalline zeolite) are used as adsorbents. It can selectively adsorb molecules on its surface according to their size and polarity.
Compared to liquid oxygen, it is inexpensive and can supply a large amount of oxygen, so it is widely used in industry.
Since high-pressure cylinders are not used, a small oxygen generator can be used in any location.
Uses of Oxygen Generators
Oxygen generators are used when a large amount of high-purity oxygen gas is required.
Compact oxygen generators are also manufactured and used in combustion equipment, metal processing, biotechnology, and air conditioning equipment that requires oxygen gas.
O3 (ozone) is sometimes used in water treatment, and oxygen generators are effective for generating ozone.
In recent years, the performance of adsorbents has been improving, and oxygen generators with reduced power consumption are being used in a society that demands energy conservation.
Principle of Oxygen Generators
Oxygen generators use air as raw material and extract high-purity oxygen gas by removing impurities such as nitrogen gas.
The principle of oxygen gas extraction is explained below.
First, the raw air is transported to the adsorption tank using an air compressor or blower.

Air compressors are used for small-scale applications, while blowers are often used for large-scale oxygen generation.
Porous materials such as a molecular sieve are used in adsorption tanks.
The molecular sieve is a crystalline aluminosilicate material with pores in its crystals, and its adsorption properties change according to the molecules transmitted through it.
Due to this property, impurities such as nitrogen gas are adsorbed and only oxygen gas is transported to the buffer tank.
Impurities adsorbed on the adsorbent are regenerated by reducing the pressure in the column by a vacuum pump.
Since the adsorption column consists of two columns, while oxygen gas is being produced in one column, the regeneration process of the adsorbent is ongoing in the other column.
By alternating these processes, oxygen gas is generated in a stable manner.
*Including some distributors, etc.
*Including some distributors, etc.