This section provides an overview for nc milling machinery as well as their applications and principles. Also, please take a look at the list of 14 nc milling machinery manufacturers and their company rankings.
What Is an NC Milling Machinery?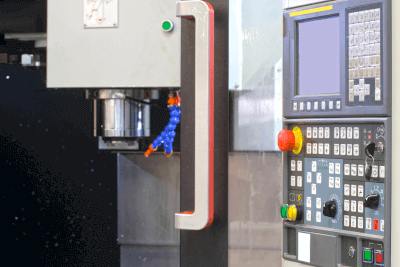 NC milling machinery is one of the NC machine tools used in metalworking. NC stands for Numerically Controlled, meaning that an arithmetic device can automatically control the machine. Machining programs can be input into the machine in advance to produce the same workpiece with high precision. Milling is the tool's name, rotated to cut the workpiece.
Uses of NC Milling Machinery
NC milling machines are mainly used for metal cutting. The NC milling machines have a computerized NC control system that automatically processes many parts without any variation among the operators. This feature makes it possible to process many parts without operator variation. Because of this feature, the NC milling machine is in demand by machine tool manufacturers, who need to produce a large volume of machine parts and molds.
Principle of NC Milling Machinery
NC milling machine consists of an "NC device" that controls the machine and an "NC program" that gives commands to the NC device.
The NC device is a system that controls the movement of NC milling machinery per the processing instructions given to it.
The NC device comprises a panel section where the operator operates the machine, a central section that performs numerical calculations, a sequencing mechanism, and a servo mechanism.
Here, we will briefly explain the principle of numerical operations performed in the central part of the NC machine tool. The machining program uses an instruction code called "G code," a programming language. The G-code is a straightforward code consisting of simple commands and coordinates.
The sequencing mechanism controls the operation of sensors and peripheral devices.
The servo mechanism controls the servo motor to machine the part at the commanded cutting position and speed.
*Including some distributors, etc.
*Including some distributors, etc.