This section provides an overview for ozone water generators as well as their applications and principles. Also, please take a look at the list of 23 ozone water generator manufacturers and their company rankings. Here are the top-ranked ozone water generator companies as of December, 2023: 1.Guangzhou Chunke Environmental Technology Co.,Ltd., 2.Pure Aqua, Inc., 3.Veolia.
What Is an Ozone Water Generator?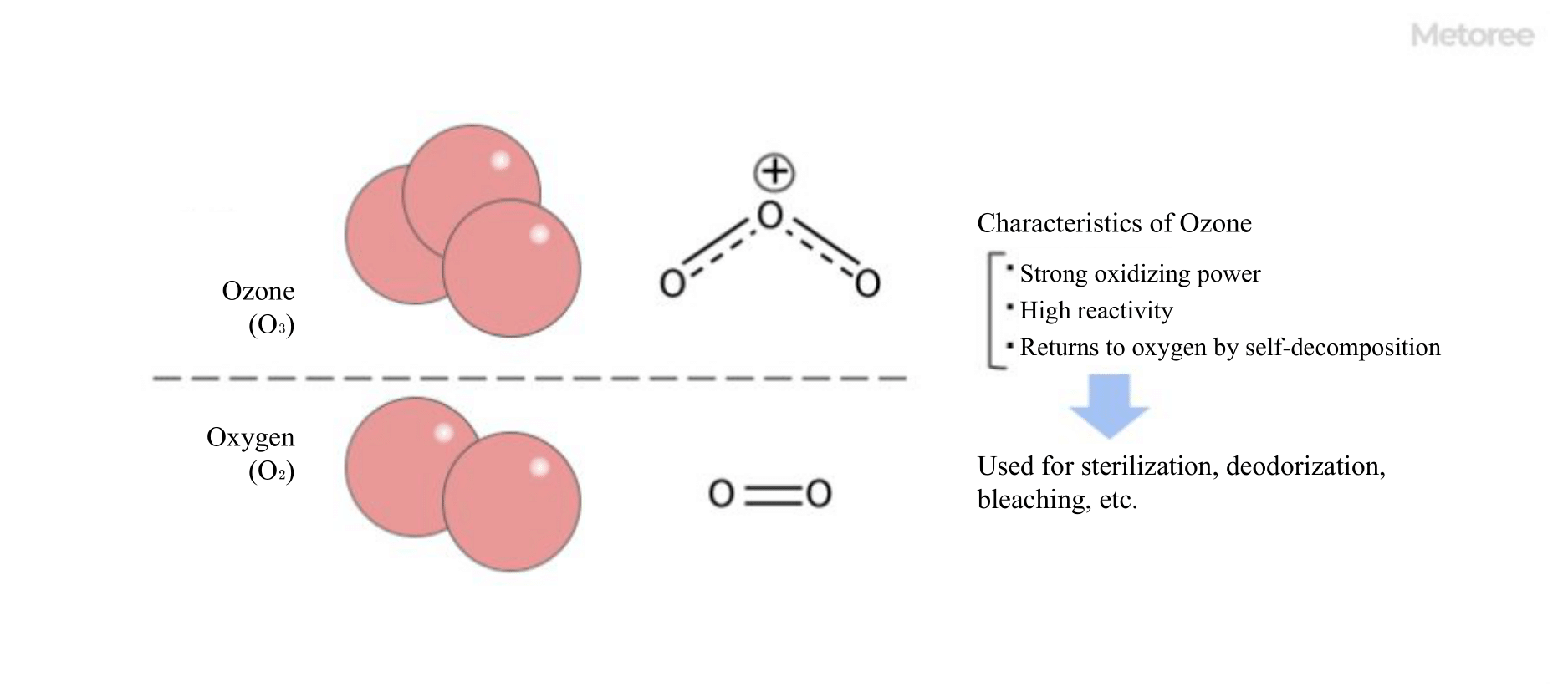 Figure 1. Characteristics of ozone
An ozone water generator is a device that generates low-concentration ozone in water from pure water or air.
Ozone is a molecule formed by the bonding of three oxygen atoms, and ozone water is an aqueous solution in which this ozone is dissolved in water. Ozone is highly oxidizing and reactive, so it reacts well with carbohydrates and breaks them down. This action is used for sterilization, deodorization, bleaching, etc.
Uses of Ozone Water Generators
Because of its high oxidizing power, ozone is used to remove germs and microorganisms and to decompose dirt. In addition, since ozone water returns to water and oxygen after use, it features high safety with no residual chemicals. For this reason, it is used in a wide range of fields, including food, food service, and medical care.
Ozone water generators are used for cleaning, sterilizing, and deodorizing food, and are also expected to maintain freshness.
Currently, it is also used to sterilize tap water, contributing to the reduction of strange odors and tastes compared to the old chlorine-only sterilization. Although ozone is harmful to the human body, it reacts with hydrocarbons present in the water to form oxygen molecules, and the remaining ozone that does not react is converted back to oxygen using activated carbon, so there is no ozone residue once it is distributed to homes. However, since ozone decomposes easily, disinfection with sodium hypochlorite is still used to disinfect tap water for safety reasons.
In addition, ozone is also used in the semiconductor, liquid crystal, and solar cell industries because it can remove metals and etch organic films by increasing the ozone concentration.
Principle of Ozone Water Generators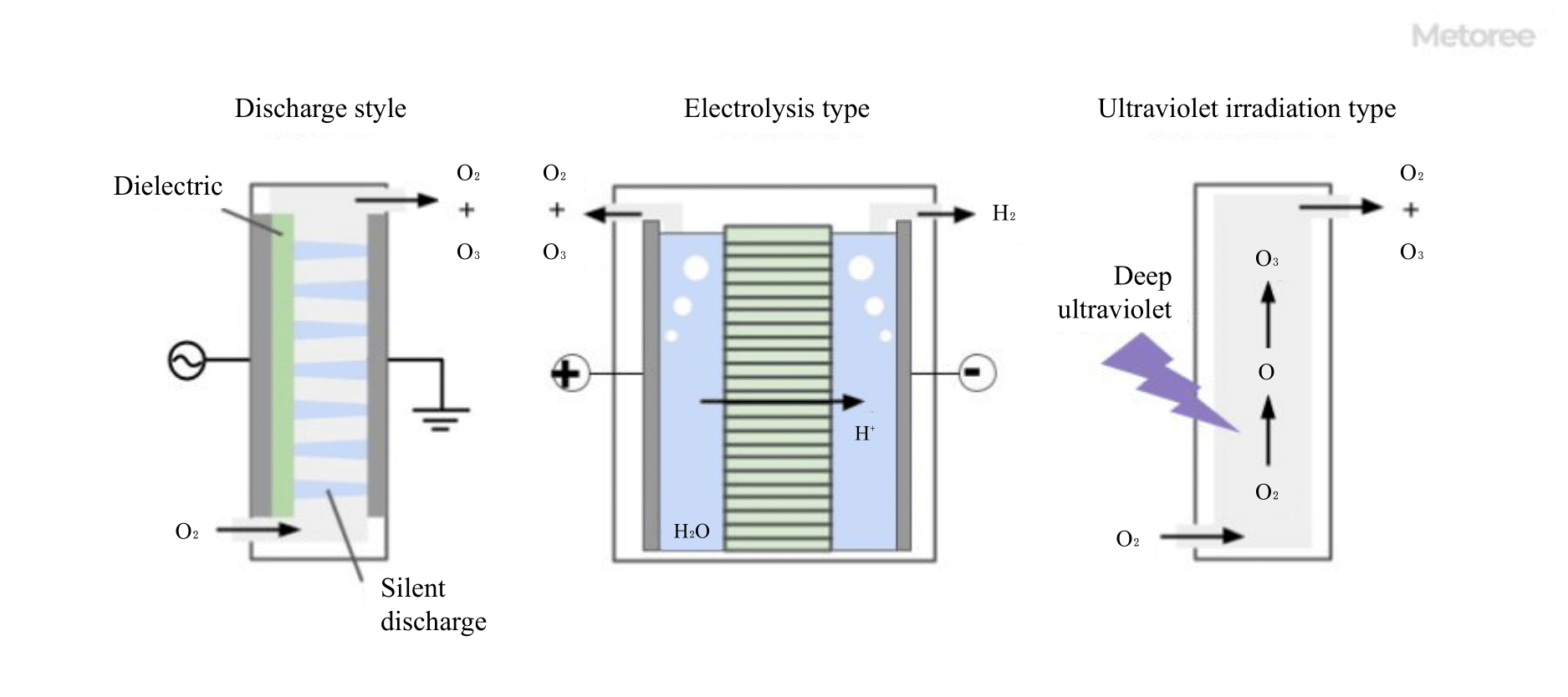 Figure 2. Types of ozone water generators
Ozonized water is produced mainly by electrical discharge into air or oxygen gas, electrolysis of water, and ultraviolet irradiation.
1. Discharge Type
In the discharge type ozone generator, oxygen is converted to ozone by electrons produced by discharging oxygen-containing gas into the air.
Discharge ozone generators include the silent discharge type, corona discharge type, and creepage discharge type. The silent discharge type has the highest energy efficiency among existing ozone generators, and most large ozone generators are of this type. The corona discharge type has low-ozone generation efficiency and is used for small-scale ozone generators.
2. Electrolysis Type
While ordinary electrolysis of water generates only oxygen and hydrogen, this type uses lead dioxide (beta type) or platinum as the electrode on the anode side to generate both oxygen and highly concentrated ozone. Since impurities in the water used as raw material may lead to side reactions and electrode degradation, pure water obtained using reverse osmosis, or ion exchange membranes, may be used as raw material.
3. Ultraviolet Irradiation Type
The ultraviolet irradiation type generates ozone by irradiating oxygen-containing gas with ultraviolet light. When oxygen molecules are irradiated with deep ultraviolet light, which has a short wavelength among ultraviolet light, the oxygen molecules dissociate to produce oxygen atoms, which combine with other oxygen molecules to generate ozone.
In ozone generation by the ultraviolet type, ozone decomposition reactions occur in parallel, and the oxygen atoms produced in the decomposition reactions react with ozone to destroy it. Therefore, the efficiency and quantity of ozone generation are low, and it is used for small-scale sterilization.
Other Information on Ozone Water Generators
1. Principle of Action of Ozonized Water
Figure 3. Mechanism of action of ozone
Ozone is an unstable substance; in water, it reacts with the water to produce the stronger oxidant. The OH radical, which is unstable and electron-deficient, so it scavenges electrons from nearby organic matter, which in turn breaks down the bonds. This oxidative decomposition action causes inactivation of cell walls, cell membranes, intracellular enzymes and nucleic acids, and decomposition of odor- and stain-causing components, resulting in sterilization, deodorization, bleaching, and other effects.
2. Ozonized Water Atomizer
Ozone water generators are machines that can sterilize and decontaminate by converting ozone water generated into a fine mist through a spray nozzle and directly spraying it on objects or circulating it around a room in the same way as a humidifier.
Since it can be easily transported by storing it in a small tank, it is effective for deodorizing and sterilizing facilities with numerous objects in a relatively small space, such as smoking areas, garbage dumpsters, and restrooms. Even in places where it is not possible to spray ozone water directly, the fine mist circulates and distributes, enabling excellent sterilization and decontamination in every corner.
When stored for use, ozone may partially decompose, but it is possible to maintain the necessary sterilizing and decontaminating ability by generating the water at a high concentration in advance of the jet.
3. Quarantine Use of Ozone Water Generators
Because of its high sterilizing effect, ozone water is used in the field of quarantine in pandemics of infectious diseases and biological disasters of bacteria and viruses such as foot-and-mouth disease and avian influenza. It is also used in decontamination such as hydrogen sulfide and other chemical disasters to clean the site, as well as various equipment and materials used in the decontamination process.
Ozone water produced by ozone water generators can be used in a wide range of applications, regardless of size or location, as it can be discharged from water trucks in place of ordinary water, or sprayed on objects to be sterilized or cleaned by hand-held fountains, etc.
The advantage of using ozone water generators for quarantine is that they can be generated on-site with water, air, and a power source, eliminating the need for stockpiling. Since it can be generated and used directly at the site of a pandemic or disaster, there are fewer restrictions on location and transport, and the major advantage is that it is harmless and can be drained directly into the sewage system since it breaks down into oxygen after a few hours.
*Including some distributors, etc.
*Including some distributors, etc.