This section provides an overview for receptacles as well as their applications and principles. Also, please take a look at the list of 87 receptacle manufacturers and their company rankings.
What Is a Receptacle?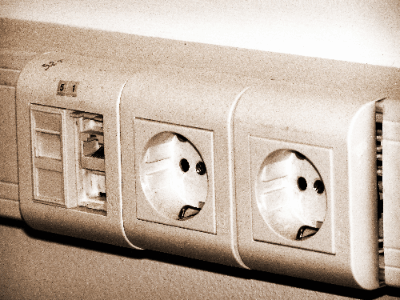 A receptacle is a type of connector shape that can be broadly classified into plug, receptacle, and adapter.
A receptacle is one side of a connector that is paired with a plug and has a grid-shaped contact opening.
It is also called a jack or female side.
On the other hand, a plug is the other side of a connector that is paired with a receptacle or adapter, and has needle-shaped contacts.
It is also referred to as a male.
Uses of Receptacles
Receptacles are thus a type of connector that is used in a variety of places when wiring.
The greatest advantage of using connectors is that they are easy to detach.
Without connectors, soldering or crimping is required to make connections, and cutting cables is required to disconnect them.
Connectors, including receptacles, are used for audio and video cables, communication and computer cables, power cables, coaxial applications, wireless communications, circuit boards, and fiber optics.
Principle of Receptacle
Receptacles are female-type plugs, also called sockets or jacks, that are mounted directly on the exterior of a device.
The term "header" is used to describe a connector that has pins protruding from it.
There are two types of connectors: a male type with the pins sticking out and a female type with the pins in a grid shape.
This is because the male type has a core sticking out, which in essence means the electrode is exposed, and if you wanted to touch it, you could touch it with a screwdriver.
If the power is on at that time, it will not only short-circuit the electrode but also cause an electric shock depending on the situation.
If the connector is a female type, even if power is supplied to the connector, such an accident is unlikely to occur because it is difficult to touch the electrodes of the connector directly.
Therefore, the basic rule is to use a female type on the power supply side and a male type on the side that receives electricity.
*Including some distributors, etc.
*Including some distributors, etc.