This section provides overview, applications, and principles of lcd modules. Also, please take a look at the list of 50 lcd module manufacturers and their company rankings.
What Is a LCD Module?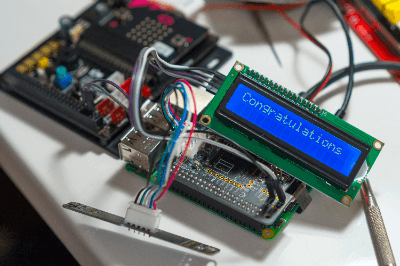 A LCD module is an integration of the various components that make up an LCD display.
The LCD module incorporates the LCD panel and the driver/controller for displaying images, including the drive circuit, power supply circuit, the light source for the backlight, etc. LCD stands for "Liquid Crystal Display." LCD module is used in a wide variety of devices because they are relatively inexpensive, can be used in thin packages, and require little power.
Uses of LCD Modules
LCD modules technology is widely used in devices with LCD displays. They are not only used as monitors in measuring instruments such as oscilloscopes and spectrum analyzers but are also widely used in audio-visual equipment such as TVs and audio equipment, and OA equipment such as printers.
In addition, some products may require a smaller size or touch panel type. Recently, LCD modules are often used for in-vehicle equipment, and LCD modules are widely used for car navigation systems and meter panels. High-performance LCD modules provide high visibility day and night, making them reliable devices from a safety standpoint as well.
Principle of LCD Modules
This section describes the structure and principle of LCD modules. An LCD panel consists of a liquid crystal layer sandwiched between a glass substrate with transparent electrodes and a polarizing plate. By applying a voltage to the liquid crystal, the direction of the liquid crystal molecules is changed, and the amount of light transmitted is controlled, thereby displaying an image. LCD modules can be broadly classified into three types according to the differences in the components mounted on the LCD panel.
COB Type
This type of LCD modules consists of a controller, driver, DC-DC converter, LED backlight, and other components mounted on a printed circuit board. Although it is difficult to miniaturize, it is suitable for industrial applications as an integrated module that incorporates all functions.
COG Type
This is an LCD modules with various components mounted on a glass substrate. Compared to the COB type, it can be downsized because it does not use a printed circuit board. It is also attractive in that it can be made at a low cost and is a module that is widely used.
COF Type
This is an LCD modules in which the driver is mounted directly on a polyimide film substrate. Although more costly, this module is used in large TVs and other products.
LCD Modules Structure Details
The structure of LCD modules are like a sandwich, with each component layered on top of the other. The components are a polarizing filter, glass substrate, transparent electrode, alignment film, liquid crystal, and color filter. The roles of each component are as follows.
Polarization Filter: Controls incoming and outgoing light.
Glass Substrate: Blocks electricity leaking from the transparent electrode and eliminates its effect on other parts.
Transparent Electrode: Electrodes are used to drive the LCD modules. A highly transparent material is used to not interfere with the display of images.
Alignment Film: A film that aligns the molecules in the liquid crystal in a certain direction.
Color Filter: The filter part for RGB display. This part controls the color display.
LCD Modules Materials
By mixing materials with different properties with LCD base materials such as ester-based / biphenyl-based / PCH-based (phenylcyclohexane) / cyclohexane-based / phenylpyridimine-based / dioxane-based, various LCD modules with performance suitable for different applications can be made. As an example, LCD modules for automotive applications, unlike those for office or home use, must have high durability against heat and vibration. Therefore, it is necessary to blend materials that improve thermal and vibration endurance performance. As described above, LCD materials are blended to have the appropriate performance for the situation in which they will be used.
LCD Modules Display Principles
There are three types of LCD modules display methods
Segment method
This method displays numerals by arranging elongated display units in a numerical "figure 8" pattern.
Dot matrix type (character display)
A method in which display units are arranged in a vertical and horizontal matrix state to form characters.
Dot matrix method principle (graphic display)
A method in which display units are arranged in a vertical and horizontal matrix state to draw figures, etc.
In color display, RGB color filters are applied to each display unit, and a variety of colors are expressed by combining them.
*Including some distributors, etc.
*Including some distributors, etc.