This section provides an overview for backup tools as well as their applications and principles. Also, please take a look at the list of 45 backup tool manufacturers and their company rankings. Here are the top-ranked backup tool companies as of December, 2023: 1.Arcserve, Inc..
What Is a Backup Tool?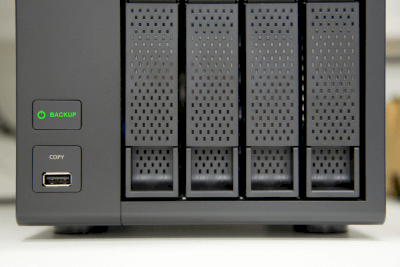 A Backup Tool is a mechanism for storing a copy of data on another device or in the cloud.
The Cloud refers to a service that provides platform functionality via the Internet. Computers, smartphones, and other electronic devices store data inside the device.
When internal data or the device itself is damaged, it is often difficult to restore the data. A backup tool is a solution to this problem.
Uses of Backup Tools
Backup tools have a variety of uses. One example is iCloud for iPhone. iCloud is a service that can be used as a backup.
Backup is also possible without an internet connection. An example is an external backup device. The backup device is wired to the computer and the internal data is copied to the backup device for storage.
Other methods include using a CD-R, DVD-R, or USB memory device. Android has a backup function implemented using an SD card, so backup is possible without using an application.
Principle of Backup Tools
Data protection is generally based on the "Data Backup Options: 3-2-1rule" published by US-CERT (United States Computer Emergency Readiness Team) in October 2012. The 3-2-1 rule is based on the "Data Backup Options: 3-2-1rule" published in October 2012.
The 3-2-1 rule is as follows:
Rule 3: When protecting data, create two or more copy files in addition to the target file.
Rule 2: Data should be stored on two or more different media (e.g., cloud, back-sup servers, etc.).
Rule 1: Store data off-site.
Adherence to these three rules will improve the chances of protecting data in the event of equipment failure. This is also a good countermeasure against ransomware, which has become increasingly prevalent in recent years. In the unlikely event that a device is infected by ransomware, a secure backup of the data will allow for a quick recovery.
There are several types of backup methods, including:
Full backup, which backs up the entire system
Differential backup, which periodically backs up different portions of data
Incremental backup, which backs up the backed up data without overwriting the original data
Mirror backup, which performs backups while synchronizing with the original data
Backup Tools and RAID
The ancient concept of data backup has been known as RAID, which stands for "Redundant Arrays of Inexpensive Disks" and is a mechanism to protect data with multiple hard disks.
The aforementioned cloud tools also use RAID to protect data in-house by their providers, and there are different types of RAID, ranging from RAID0 to RAID6, with 0, 1, 5, and 6 being the most commonly used. An overview is given below.
RAID0 (no RAID)
This is a storage method that does not protect data. If data or device fails, it cannot be recovered.
RAID1
One data is written to two devices simultaneously; if data is lost on one device, the same data is written to the other device and can be recovered.
RAID5
RAID5 stores the data for recovery by recording the data called "parity" on each device. Data can be recovered even if one of the multiple devices fails.
RAID6
Similar to RAID5, RAID6 stores data while writing parity, allowing data to be recovered even if two of multiple devices fail. However, the amount of data that can be recorded is smaller than that of RAID5.
Backup tools companies use the above RAID to make effective use of device capacity while backing up.
*Including some distributors, etc.
*Including some distributors, etc.