This section provides overview, applications, and principles of urethane foams. Also, please take a look at the list of 10 urethane foam manufacturers and their company rankings.
What Is Urethane?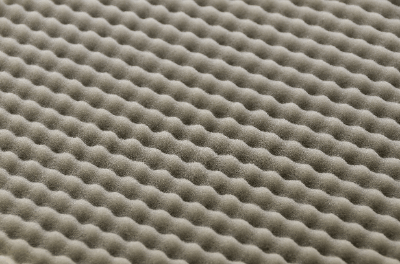 Urethane (formal name: polyurethane) is a polymer containing urethane bonds obtained by mixing and reacting two main raw materials.
It is widely used in various applications depending on the blending of the main raw materials and the molding method, and can be classified into foam products (hereinafter referred to as "urethane foam") and non-foam products. (hereinafter referred to as "non-urethane foam") are broadly classified. Urethane foam is divided into soft and hard foam, depending on the application. Non-urethane foams range from soft and flexible like rubber to tough and resilient like those used in tires.
Uses of Urethane
Among urethane products, soft urethane foam is the most commonly seen product used in everyday items such as cushions, sofas, and other furniture, bedding, clothing, and daily necessities.
Rigid urethane foam is also used in a wide range of industrial products such as building materials as a heat insulator and sound absorbing material due to its excellent heat insulation properties, lightness, and ease of molding. Both flexible and rigid foams can be molded at will, making it possible to create parts with a high level of design.
Non-form products, on the other hand, are used as raw materials for tires, tubes, and rollers. In addition, urethane is used in a wide variety of fields, such as paints and waterproofing materials that take advantage of its high weather resistance and waterproofing properties, as well as textiles and synthetic leathers.
Principle of Urethane
Polyisocyanate and polyol, the raw materials, form polymers through urethane bonding, and are produced by selecting the type and additives according to the purpose.
Polyisocyanate is a compound that has two or more isocyanate groups in one molecule. Typical examples are tolylene diisocyanate (TDI) and diphenylmethane diisocyanate (MDI).
These polyisocyanates react with polyols that have two or more hydroxyl groups in one molecule to form a urethane bond. If a cross-linking agent is added as needed, burette and allophanate bonds can be formed. The elasticity varies depending on the density of the crosslink, with higher density resulting in harder properties.
Types of Urethane
Urethane is available in urethane foam and non-foam forms.
1. Urethane foam
Urethane foam includes soft urethane foam, rigid urethane foam, and semi-rigid urethane foam, which has properties intermediate between the two. Both types are manufactured by adding catalysts, blowing agents, foaming agents, and flame retardants to the raw materials polyisocyanate and polyol.
Flexible urethane foam: The foam of flexible polyurethane foam is produced by carbon dioxide gas generated during the mixing and reaction of isocyanate and polyol, and the foam is continuous. The foam is soft, cushiony, and resilient, and is used for cushions and sofas, as mentioned above.
Rigid polyurethane foam: In rigid polyurethane foam, in addition to stirring and mixing, the foaming agent is vaporized by the reaction heat of isocyanate and polyol, and each foam in rigid polyurethane foam is an independent small foam. Each independent foam of rigid polyurethane foam is filled with gas derived from the foaming agent, and thus, a high thermal insulation effect can be obtained.
For this reason, as mentioned earlier, it is used as a building material for heat insulation and sound absorption. Since the curing reaction proceeds quickly, the raw materials are often mixed and sprayed at the work site to produce a foam form.
Semi-rigid polyurethane foam: Semi-hard polyurethane foam is a material with hardness somewhere between that of soft polyurethane foam and hard polyurethane foam. It is characterized by high resilience and high elasticity and is used in mattresses.
2. Non-foam
There are two types of non-foam materials: thermosetting and thermoplastic. Thermosetting ones are used in car and motorcycle tires, while thermoplastic ones are used as materials for molded products such as car bumpers and synthetic leather. Other uses include paints, elastic fibers, adhesives, and waterproofing materials.
*Including some distributors, etc.
*Including some distributors, etc.